Instead of a Rant...
Sun, Apr 15 2007
The calendar has once again rolled around to that sacred day many U.S. citizens dread: income tax day. Although this year returns aren't officially due until April 17 (due to a confluence of weekends and an Emancipation Day holiday in Washington D.C.), April 15th remains the day seared in taxpayers' memories as…well, a Not Very Happy Day.
This year, I'll spare readers my usual bilious screed about government mandates, punitive taxation, and the evils of banks (although, if anyone is interested, I am still waiting for a certain large financial institution to produce accurate tax records from 2004 onward). Instead, you get recent pictures of the kids. Now, doesn't that make everyone feel better?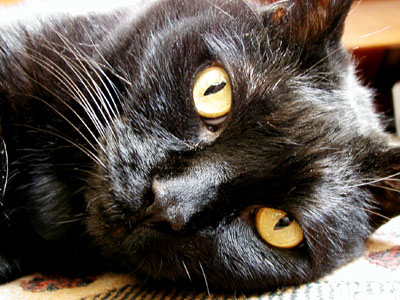 Wednesday, all sacked out on the rug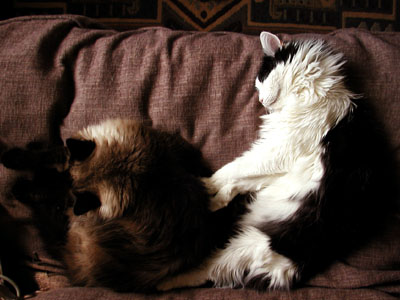 Abhi and Pugsley share a nappy moment